Feature Request

Currently, the Countdown shows digits of time even if none are added to the original command.
As a user I'd like to only get days, weeks, months if I don't include time.
my original code line:
Main Room: Kittens are $(countdown 11/04/2020) old & Mom is about 9 months old
$[chain] Other Room:
Pickle is $(countdown 9/28/2020) old
Currently shows a result of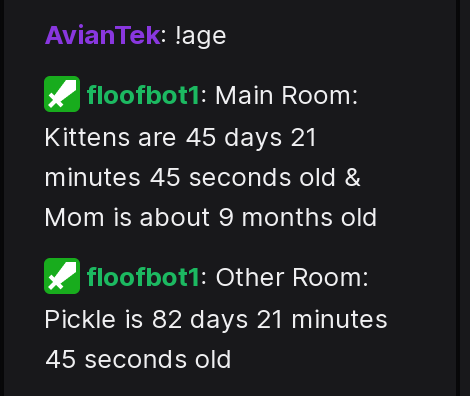 The preference would be that it only shows the days. If a user wants to see the time they include the 00:00:00 info after the date.